The designers Enikő Déri, born in Szombathely, Hungary, in 1990, and Nóra Demeczky, born in Budapest in 1987, studied at the Moholy-Nagy University of Art and Design in Budapest. Together they founded the design studio DE_FORM and specialize in branding, art direction and communication design. They develop graphic concepts for exhibitions, festivals, films and music labels, amongst other things. 
Their clients include the fashion label Perceptual Thinkers, which produces garments for autistic and non-autistic people. The collections reflect the perception-based thinking of autistic persons and are intended to help break down barriers between different people through fashion. In addition, the clothes are intended to raise awareness about social injustice.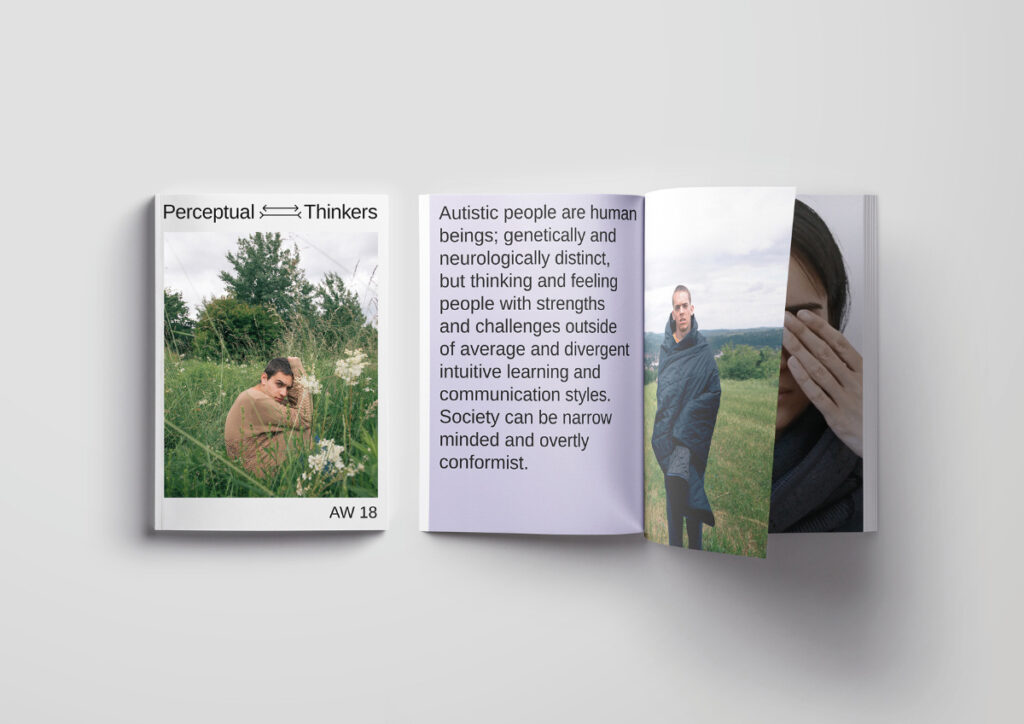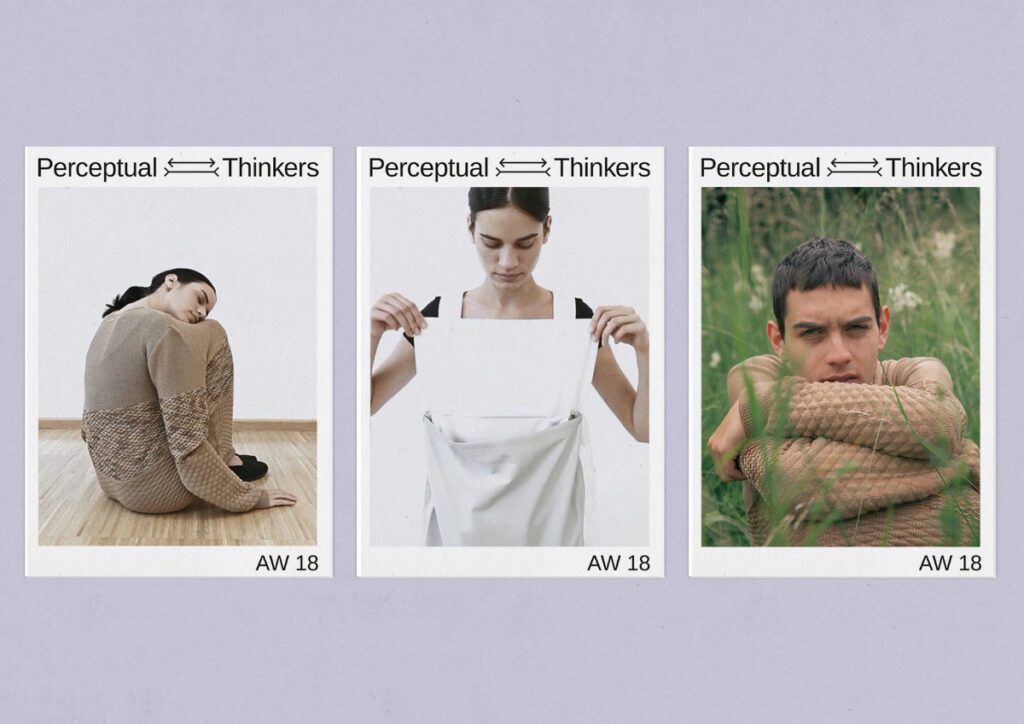 For the logo, Studio DE_FORM focused on the concepts of perception, equality and openness versus closedness, and chose an optical illusion as the central element: two lines of the same length that, because of the different directions of the arrowheads at the ends of the lines, appear to be of different lengths. Through this symbol, Studio DE_FORM wants to capture the equality of introverts and extroverts.